Type:
Corporation
Industry:
video games, computer
Founded:

May 18, 1973

Defunct:

March 1, 2012 (Bought out by Konami Digital Entertainment)

Headquarters:

Midtwon Tower, Tokyo Midtown, Akasaka, Minato, Tokyo, Japan

Slogan : 
Creating software for the human network
Hudson Soft Company, Limited, commonly known by its brand name Hudson, was a Japanese video game publisher.
Hudson Soft was founded on May 18, 1973. Initially, it dealt with personal computer products, but later expanded to the development and publishing of video games, mobile content, video game peripherals and music recording.
Hudson Soft ceased to exist as a company on March 1, 2012 and was merged with Konami Digital Entertainment [1]. Products and services continue to be provided under the Hudson brand through Konami.
History
Hudson Soft Ltd. was founded in Sapporo, Japan in 1973 by brothers Yuji and Hiroshi Kudo. The founders grew up admiring trains, and named the business after their favorite, the Hudson locomotives. Hudson began as a shop called CQ Hudson, selling radio telecommunications devices and art photographs. In 1975, Hudson Soft began selling personal computer-related products, and in 1978 started developing and selling video game packages [2].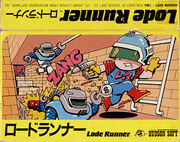 The company released up to 30 different pieces of computer software per month, none of which were all that successful. This changed in 1983, when Hudson started to prioritize quality over quantity
[3]
. Hudson became Nintendo's first third-party software vendor for the Famicom and its title for this console, a port of the hit platformer
Lode Runner
(1984), sold 1.2 million units
[4]
.
The business continued developing video games on the Famicom and computer platforms and was reorganized as Hudson Soft Co., Ltd. in 1985. Bomberman was released in 1985 and considered a "big hit" by Hudson Soft [5].
In 1987, Hudson developed the "C62 System" and collaborated with NEC to develop a video game console: the PC Engine (or TurboGrafx-16 Entertainment SuperSystem as it's known in the US) . Its success was second only to the Famicom in Japan but failed to break through overseas. Throughout the 90s, Hudson Soft developed and published video games for an array of systems like the PlayStation and Nintendo 64. In 1994, Hudson participated with their integrated circuit, HuC62, at the development of NEC's new video game console, the PC-FX.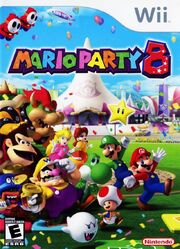 Hudson had a long history of creating games for other publishers. The most notable of these were the Mario Party series, created for Nintendo. They developed the first eight console installments and spin-offs; however, Mario Party 9 and all games after that have been developed by Nintendo subsidiary Nd Cube, which consists of many former Hudson employees.
Hudson Soft's head office was transferred to Tokyo in 2005, but the original Sapporo headquarters remained in operation as a secondary office. Hudson Soft lost several key people starting in the mid-2000s including co-founder Hiroshi Kudo, who left the company in November 2004 following financial losses. Shinichi Nakamoto, who was with the company since 1978 and creator of the Bomberman series, followed suit in 2006. Around 2010-2011, many employees migrated to Nintendo's restructured Nd Cube studio headed by Hidetoshi Endo, himself a former Hudson Soft President.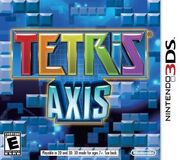 In April 2011, Hudson Soft became a wholly owned subsidiary of Konami
[6]
. On March 1, 2012, Hudson Soft officially ceased to exist as it merged with Konami Digital Entertainment, with its music business being absorbed into KME Corporation.The main reason for the dissolution of Hudson Soft was the consolidation of Hudson and Konami operations into a single company. Since 2001, Konami was Hudson's largest shareholder and the two companies worked together long before then; Hudson ported Konami's arcade game
Pooyan
to the MSX and Famicom in 1985.
By early 2014, Konami retired the Hudson website [7]. The pre-2005 headquarters of Hudson Soft in Sapporo continued to operate as a branch of Konami after the absorption until it closed in October 2014. In 2015, Konami sold the Sapporo building that had long been the headquarters of Hudson Soft [8].
Bloody Roar
The fighting video game Beastorizer was originally developed by Raizing (now Eighting). The rights were picked up in 1997 by Hudson Soft during the game's console adaptation, then renamed Bloody Roar for its Playstation release.
Hudson Soft became the publisher of all the series entries in Japan, save for Bloody Roar 4. They also participated in the development of the games with Eighting until Bloody Roar 4, published and co-developed by Konami. Bloody Roar: Primal Fury and its Xbox port were the last Bloody roar games developed and published with the participation of Hudson Soft. Since Hudson was absorbed and dissolved in 2012, the rights to the franchise remain held by Konami.
Compared to more commercially successful series like Bomberman, Mario Party and a couple Tetris games, Bloody Roar was a mild success for the publisher with an average of 300,000 units sold globally for each entry. Compared to more popular franchises like Tekken, which has sold over 44 million copies to date [9], Bloody Roar reaches a far more niche audience.
External links
Citations
Community content is available under
CC-BY-SA
unless otherwise noted.