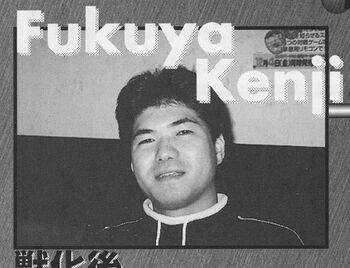 Kenji Fukuya (深谷賢治), born in 1973 in Hokkaido (Japan), is the Production and Design Director at Hudson Soft of all the Bloody Roar instalments since Beastorizer on Arcade.
Despite some Special Thanks attributed to him in some other video games credits during the mid-90's, Kenji Fukuya seems to have worked exclusively for the Bloody Roar franchise.
For the Bloody Roar franchise development, Kenji Fukuya worked usually close with Susumu Hibi, a representative of Eighting/Raizing, in particular for the two first instalments where they were both co-directors. After Bloody Roar 2, Susumu Hibi took a step back from the franchise development making Kenji Fukuya the only director of the games.
Since Bloody Roar 4, in 2003, his name did not appear in any game credit[1] suggesting that he left the videogame industry after the Hudson Soft shutdown.

Game Credits
Bloody Roar franchise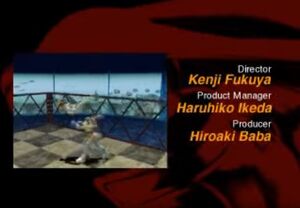 Other games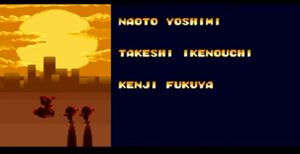 Trivia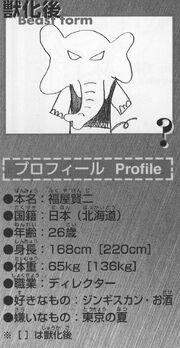 In an interview for V-Jump Books that appears in the Bloody Roar 2 guide, Kenji said that his Beast Form would be the Elephant
In an interview for V-Jump Books that appears in the Bloody Roar 3 guide, he is described as "A hard drinker from Hokkaido who develops Bloody Roar in pursuit of the perfect game; he's also a top-class Bloody Roar player who goes by the title 'Beast King'"
During the Shibuya Beast Battle event, Kenji made an exhibition match playing Ganesha
In the same interview, he told that his favorite things were Genghis Khan and the sake but he dislikes the summer in Tokyo
Citations